In the case of cerebral palsy and psycho-motor delay, the child will have difficulty to learn, to organise his/her posture to initiate movement and to adapt movement amplitude and intensity. It explains their difficulty to hold their head and trunk and movement which are too slow/fast, stiff or brutal.
Our first aim as physiotherapist is to evaluate what are the barriers to development, then, to develop an approach bypassing these barriers in order to allow your child to learn and develop at his/her maximum capacity.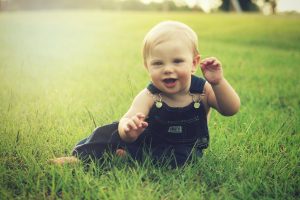 The goal of the rehabilitation is to teach to the child movement which they will automatize and will help them to adapt to normal life issue.
When these leaning difficulties are associated with spasticity, the session start with passive mobilisation combined with other techniques to inhibit the spasticity to create a good environment for learning.
In function of the development stage of the child, the physiotherapist will work on standing, sitting posture, crawling, position change (rolling on the back/front), walking on all four, walking…
Another essential aim of the rehabilitation is the upper limb mobility to develop good prehension skills.
We offer home visit because we think it is more convenient for parents and your child is in a comfy, known place. But we also consult in our practice located in North london between Kentish town and Camden town.