" Zero pressure Gymnastic"
Before to start these exercises, we will need to:
Are you fit for Zero Pressure Gymnastic?
Check the scar of c-section if there is one, it should be perfectly healed before starting to exercise.
Check your diaphragm (if it's tense, stretch/relax it)
Check for

diastasis

: If you have an opening bigger than 3 fingers, you should avoid these exercises (have a look to our article about

diastasis

)
Check

abdominal competence

(for more details click

here

):

When coughing, your tummy should not move out and should go in
If it's ok, your transverse muscle is competent and you can start "

zero pressure gymnastic

".
Breathing: introduction exercise

Breathe in with your nose
Breathe out with your mouth and pull gently your tummy in as if you wanted to fit into tight jeans and hold a pelvic floor contraction in the same time.
Then start do a bit more advance breathing exercise to awake your abdominal muscle:
Zero pressure gymnastics: Position & Breathing technique

Position: Spine stretching (no kyphosis, no lordosis)
To avoid increasing abdominal pressure
To allow the diaphragm movements
To avoid constraints in the inter-vertebral discs
Breathing technique:
Breathe in:

Transverse muscle is relaxed
Abdominal area is gently swollen (don't push)

Breathe out: freely (as if you are blowing a bird feather):
Breathe out through your mouth and pull gently your tummy in as if you wanted to fit into tight jeans and hold a pelvic floor contraction in the same time.
Hold your breath (end-exhale apnea)
Pull tummy in and up (as if you want to pull it under your ribs)
Hold 12 to 15 sec
Breath in and relax
Aims:
To create a synergy between transverse muscle and pelvic floor muscles. This synergy prevents an increase of intra abdominal pressure which push on your pelvic floor leading to its weakening and issues such as incontinence and prolapse.

For more details have a look at our articles on prolapse and incontinence or our video about Sport to Do or to Avoid in Pregnancy!

6 Abdominal Exercises following zero pressure gymnastic principles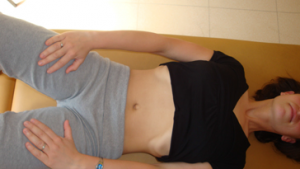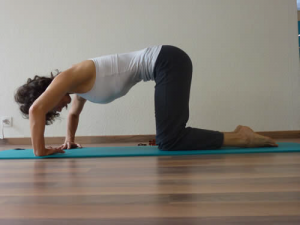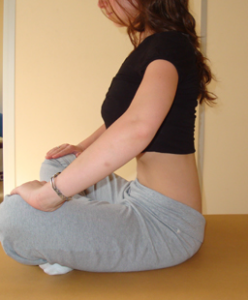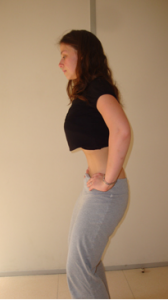 Last 2 exercises associating transverse muscle and oblique muscle contractions:
Lying down. Lift 1 leg and push with both hands against your tight, 6 times (3 times each side)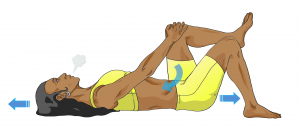 On all fours, superman 6 times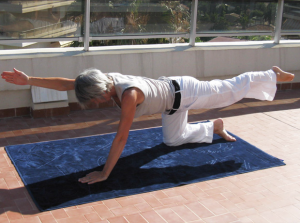 Zero pressure gymnastic is difficult to understand and to perform at first as it require a good awareness and control of abdominal, diaphragm and pelvic floor muscles. To be sure to perform these exercises correctly do not hesitate to ask to your Woman's health physiotherapist!
Breathing exercise to end the session

Finish your zero pressure exercises training with a simple breathing exercise as follow:
As usual don't hesitate if you have any question!