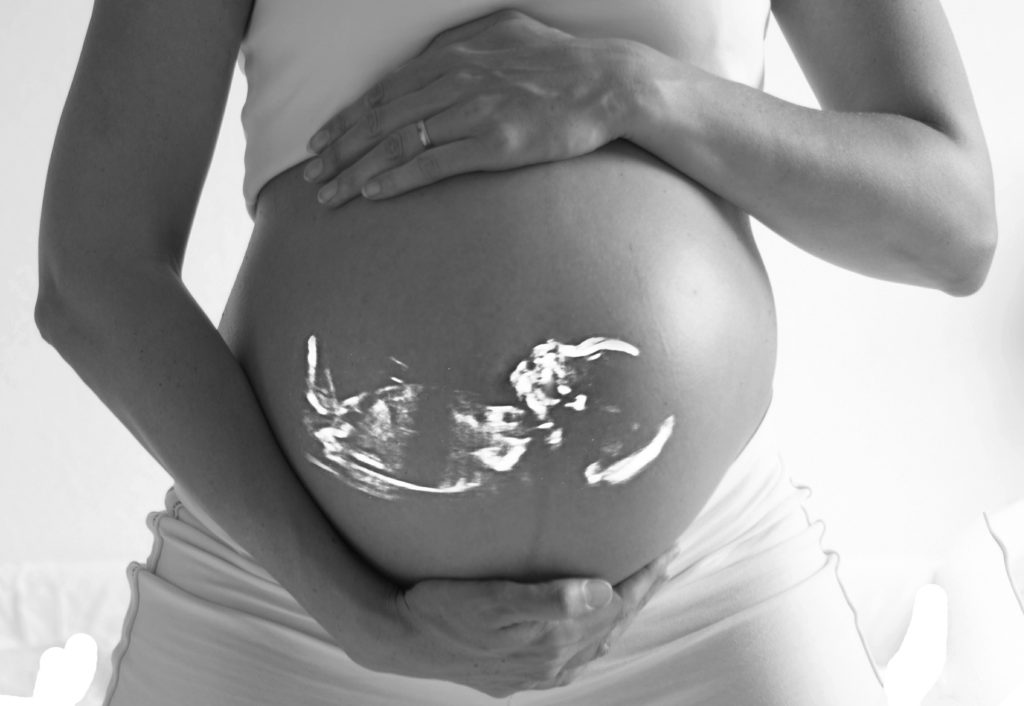 How Physiotherapy Can Save your Pregnancy?
Pregnancy is not an illness, but some complication can change this happy event in a very challenging time… As well as giving birth can be the best day of your life or one of the worst.
A lot of these issues can be prevented with an adequate preparation. It's also a great way to be in control of your pregnancy (reducing your stress!) and to give birth the way you wish by understanding exactly what your body and your baby are going through.
In fact, in France, primipara (women having their first baby) have 10 birth preparation sessions with a women's health physiotherapist or a midwife. Unfortunately, no equivalent exists in the UK even with NCT classes. For these reasons, we offer one to one birth preparation session with one of our highly train women's health physiotherapist, to palliate this lack and to give you the opportunity to have the best pregnancy possible!
Let's review the common problems you may suffer from, during pregnancy/delivery and how birth preparation can help you to prevent/diminish these issues!
What are the common problems during pregnancy?
What are the common problems caused by the delivery?
During delivery, your pelvic floor withstand an important stretch. If this stretch is too important (big baby) or your pelvic floor is not elastic enough, it may tear. This tear are always problematic as they will require time to heal properly and can be the cause of important pains. Another risk, when a tear occur, is if it goes through the sphincter canal. It's even more problematic as it will lead to anal incontinence.
To avoid the risk of tearing your anal sphincter, an episiotomy may be performed. It's a cut of the pelvic floor of few centimetres in a specific direction to avoid anal sphincter tearing.
Even though, tear and episiotomy can be manage with post natal physiotherapy (see our blog on the topic), always better to prevent than to cure!
It's why during birth preparation sessions our women's health physio will teach you techniques (pelvic floor massage & Epino) to prepare your pelvic floor and increase it's elasticity as well as techniques to breath and push adequately during the delivery to avoid the risk of tear and episiotomy.
To learn more about these techniques see below the part about how birth preparation help to reduce the risk of tear and episiotomy or have look at our previous blog and video: 3 tips to prepare your pelvic floor for a good delivery
Throughout the pregnancy, your belly and abdominal muscles are weaker and stretch to create space for your baby. When these abdominal muscles are too strong before the pregnancy or the belly developed too quickly, the linea alba between rectus abdominis (6 packs muscle) tears leaving a gap above and below your belly button. It is named Diastasis.
To know if you have a diastasis, after giving birth, you have to lie down on your back with knees bend and feet on the floor. Put 3 fingers underneath your belly button and press gently. Raise your head, if your fingers are blocked, there is no diastasis. If your fingers go deeper, there is a diastasis. Warning: do it only once as the repetition of this test can increase the diastasis.
Continue below to read on how birth preparation help to prevent diastasis or to learn how to treat diastasis please have look at: Abdominal rehabilitation
A c-section is a surgical act. The surgeon will work in the Operation Room usually the patient is under local anesthesia but general anesthesia may be necessary. Baby will be born by an incision in the mother's abdomen and uterus.
C-section has important on your body afterwards:
Your transit will be slower
Your blood circulation is weaker
Your scar is painful and fragile
To learn how birth preparation will teach you how to manage these issues continue below and for more information about C-section have look at our previous blog : What is a c-section ?
Anal incontinence is characterized by difficulty or incapacity to keep gas or stools. Throughout the pregnancy, baby is supported by a hammock composed of the pelvic floor muscles, which also surround urethra, vagina and anus. Consequently, pregnancy imposed important pressure on these pelvic floor muscles, stretching them and leading to their weakening.
During the labour, baby delivery as well as episiotomy or tear will stretch or cut the perineum from the vaginal part to the anal part. In some case, the tear can rip apart the external anal sphincter.
Continue below to read about how birth preparation reduce of such issue to occur or to learn more about anal incontinence mechanism, cause and treatment, you can read this article: What type of incontinence do you have?
Pain may be present due to scare adhesion of episiotomy, tear or C-section.  Hypotonic perineum (pelvis floor muscle weakness) is also a common issue which may lead to loss of sensation. Main dysfunction are classified as followed:
Genital pain caused by sexual intercourse are called

Dyspareunies

 
Involuntary contraction of perineal muscle preventing penetration is named

Vaginisme 

Sometimes there is also an incapacity to have an orgasm which is called

Anorgasmie
To learn how birth preparation prevent this issue continue below or  learn more on this topic, have a look at: your-sex-life-after-a-baby
How birth preparation works and prevents/diminishes pregnancy issues?
How birth preparation helps you to have a better delivery and diminish risk of tear/episiotomy?
Understand the different stages of the delivery it will reduce your stress and prepare you to react adequately to the different situation which may happen. After following birth preparation, you will know the different labour stages, material which can be use and the reasons (forceps, ventouse), and for each how to react adequately to have the closest delivery you to the one you wished for. It will also help you to prevent tear/episotomy by knowing how to react during the delivery!
You can already find information here: What to expect for your delivery ?
Our Women's health physio will teach you how to massage your pelvic floor to massage your pelvic floor.
This techniques associated to others will increase the elasticity of your pelvic floor and reduce the risk of episiotomy and tear. We give information about pelvic floor massage here:
A c-section is a surgical act. The surgeon will work in the Operation Room usually the patient is under local anesthesia but general anesthesia may be necessary. Baby will be born by an incision in the mother's abdomen and uterus.
Our women's health physio will teach you how to manage the consequence of the C-section.
What Happens following the C-section?
You could have a urinary catheter during 24h and a midwife will put you on an analgesic drip.
Obviously, don't lift/carry heavy objects (heavier than your baby weight) for 40 days after the C-section. It means: NO buggy, carrycot,…
Don't take a bath or go to the swimming pool during these 3 weeks to avoid any infection risk!
Your transit will be slower (you will have your first gas after 12 or 24 hours) and it will cause constipation which you can manage by using simple techniques.
Your blood circulation is weaker and it will be important to facilitate blood return (cf vascular gymnastic):
– Avoid sitting position during the first days to help the healings of the c-section scare
– Keep your leg raised and stand up very often.
Your scar is fragile:
Every time you cough, sneeze, laugh…, it will pull on the scar tissues and produce pain. To protect it, hold the scar with both hands to lift it.
For the first 3 weeks, put Mepiform on your scar. It is a silicone plaster and it will help the healing process and avoid ugly scar.
You also could put mother tincture of calendula or any scar reduction cream.
Start to massage your scar as soon as the edges of the wound are closed (21 days): Feel free to ask to your women's health physio how to do it:
– At the beginning, convergent and slide movements
– Later, divergent and circular movements
– Much later, "palper rouler" and ventouse
Do not forget, even with a c section, you need to retrain your pelvic floor afterwards. And, obviously, take care of your abdominal muscles!
For more information:
What is a c-section ?
In birth preparation sessions, you will:
Learn positions to help your baby to present himself correctly.
Find your position to give birth
Learn breathing technique to reduce contraction pain
Learn breathing technique to help your baby to go out protecting as much as possible your abdominal and perineal muscles
You can already find some of these information here: What to expect for your delivery ?
If you are not keen on doing massage, you can use this balloon , which will stretch your perineum.
Even if you do your massage, it is a good item to prepare the perineum with gentle stretching exercises after Week 36.
How to use it?

Slowly inflate the EPI-NO balloon to the point of stretching and comfort.
Each day you will inflate and stretch a bit more.
After the stretching phase (around 5 minutes), relax your pelvic floor muscles and allow the inflated EPI·NO balloon to gently expel itself from the vagina. This will familiarise you with the sensation of delivering the baby's head.
Do 4 cycles per session (20 min training)

Optimum training is achieved when the balloon size has reached a diameter of 8.5 -10 cm (3-4 inches) and can be pushed out while inflated (usually after 3 weeks of training)
There is no risk for your baby.
During birth preparation sessions, our women's health physiotherapist will teach you how to use it!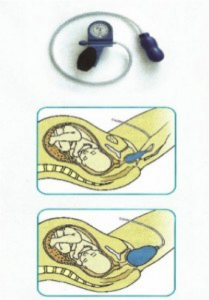 Pregnancy is only the first stage of a beautiful but challenging process. Knowing what will happen afterwards and how to react is a great asset. Therefore, part of the birth preparation is to teach you what will happen once you gave birth!
You can find all the information in our previous blog: Why a Pelvic Floor Rehabilitation is essential after every Pregnancy?
This blog doesn't intend to frighten you. Pregnancy is one of the most amazing moment of life and our aim is to help pregnant women to enjoy it as much as possible.
We want to acknowledge all the potential pregnancy problems to empower women by increasing their understanding of their body and providing specific solution for each issue.
Too often our patients waited too long to Contact us only because they were not aware treatment existed for their problem.  So we can only guess how many women out there are suffering alone due to lack of information…
Additionally, for women who are not based in London and don't have access to our services don't hesitate to have look at the rest of our blog and YouTube Channel!
As usual, don't hesitate to share to spread the good words and help other women to understand their own body!